Long-Range Digital and Blind-Spot Visibility

Onboard Positive Switch Position Confirmation, Alerts of Unforeseen Track Obstructions, and All Weather and Blind Spot Visibility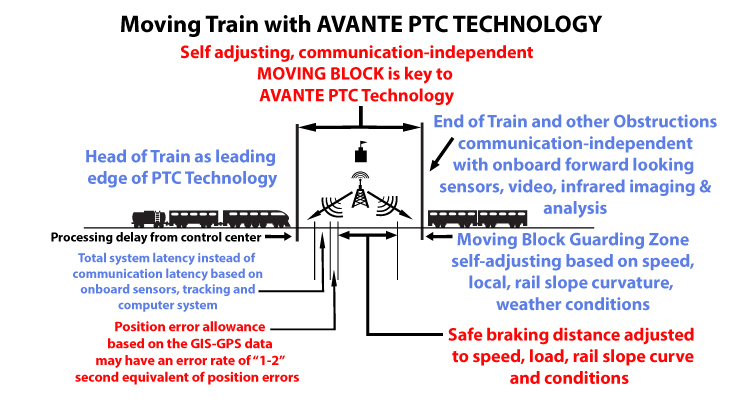 AVANTE created a safety "envelope", or "moving block system or communication based control system" that  provides visibility and moves with the train in meeting the basic mandates of Positive Train Control (PTC):
1. Speed protection and restriction:

Each rail line block is individually geo-tagged with a specific speed limit monitored by both onboard AVANTE & RELAYER-CONTROLLER.
Automatic activation of the braking system to slow or stop the train after a defined period of buzzer alerts to the train engineer.
2. Integrated Onboard and Track Side Blind Spot Visibility System to Prevent On Track Collisions:
High resolution and long range optical Infrared Radar (Doppler) imaging provides up to 5 kilometers visibility, onboard computer as well as automatic alerts and control.
Track side AVANTE Visibility System located at blind spots for complete visibility.
3. Track Integrity and Switch Point Sensor Network to Provide Additional Safety:
AVANTE Rail Track Integrity Sensors provide round-the-clock monitoring of rail gauge, rail distortion and destruction reported in real-time to alert oncoming trains.
AVANTE Switch Point Monitoring Sensor Device provides real-time data on switch point positions independently to oncoming trains as well as the control center.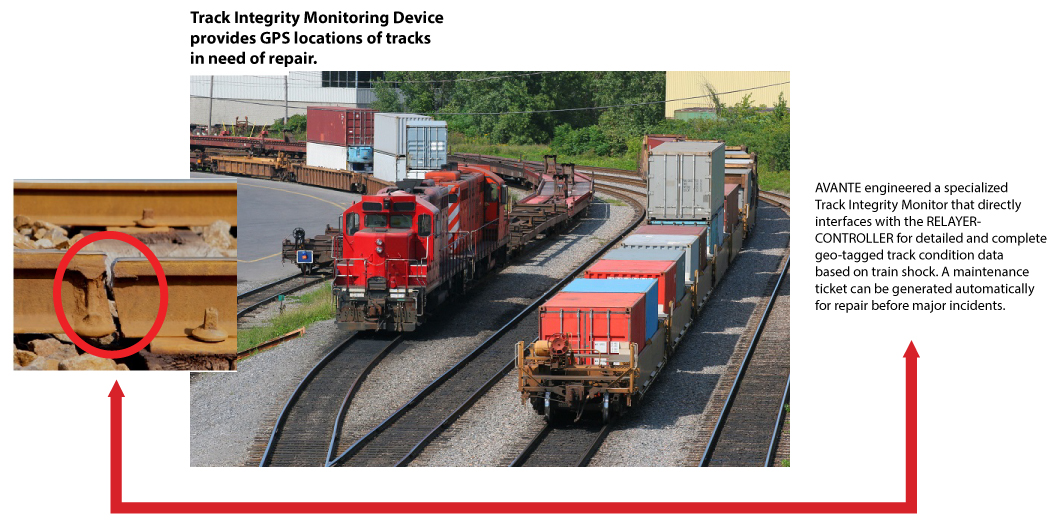 READ MORE