Bring Your Asset Theft Prevention into the 21st Century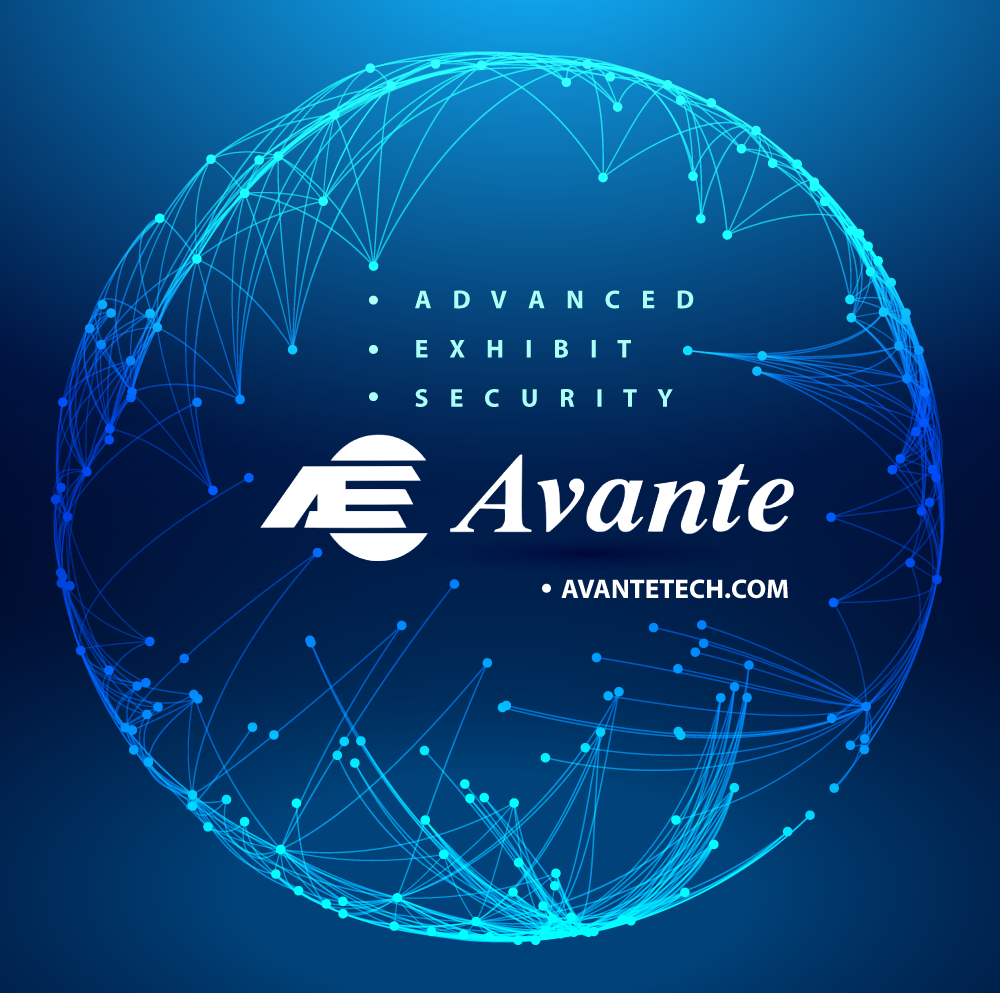 Art in tradeshow and exhibition environments tend to be subject to frequent movement and handling by multiple agents and staff, creating logistical security concerns. Private collections are typically even less protected.
Most art security systems are designed to protect individual works of art from a perimeter or intrusion detection basis.  AVANTE has designed the most advanced sensor-based system to protect individual works of art.  AVANTE pioneered advanced sensor-based technologies coupled with zonal definition providing alerts during exhibition/non-exhibition intervals.
Explore NEW SOLUTIONS to Art Security

AVANTE's ASSET-GUARDIAN™ RFID Real-Time Monitoring System is an ideal adjunct/supplement for existing gallery and museum security systems or any home or facility with valuable assets.
Securing valuable collections against theft or loss is a highly demanding process which depends on staff to consistently execute the correct procedures.  Assets may be protected by a general perimeter or motion based security system. However, dependence on a wired phone network is a security and reliability concern.  AVANTE's ASSET-GUARDIAN™ provides direct item level asset monitoring and instant alerts for any movement and other sensor-based alerts.
AVANTE ASSET-GUARDIAN™ RFID asset security/theft prevention system was developed to provide round-the-clock protection for fine art, antiques, artifacts and valuable collections.  This patented intelligent protection and monitoring system uses the best of wireless communication technologies to provide a cost-effective protection security solution.  ASSET-GUARDIAN™ provides tracking and monitoring services in private homes, yachts, museums and galleries.
With the ability to quickly setup and tear down, this specially configured AVANTE ASSET-GUARDIAN™ RFID art security solution can prevent asset theft during sale and exhibition events.
The utilities of this patented technology are simple to use: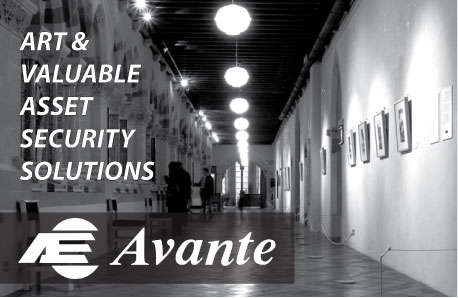 A miniature low-profile RFID ZONER™ tag with temperature, humidity and motion sensors is attached directly with non-destructive adhesive to the piece. The RFID ZONER™ tag is normally placed covertly behind a painting, underneath an antique or protective casing or on the holder of the specific valuable.
Staff and security personnel are able to carry the RFID ZONER™ badges.
Each RFID ZONER™ tag continuously transmits and communicates to the monitoring RTLS.
A grid of real-time locating RFID RELAYER™ readers is installed around the perimeter of the area to be protected.
Exception rules based on movement, position, temperature, humidity and movement of authorized personnel report in real-time. All other data is collected and viewed in synchronization with the IP-video or other CCTV monitoring system.
The system alerts well before a canvass is cut or a protective casing is broken.
The RFID ZONER™ tag and RELAYER™ readers are covert and self-monitoring to prevent any tampering.
ASSET-GUARDIAN™ art and collectible protection security system uses robust IP-based communications and built-in wireless redundancy besides interfacing with existing security systems:
The RTLS is IP-based with data monitoring from anywhere at anytime.
Communications and exceptions are normally fed directly and synchronized with other security systems but also reported independently whenever there is an exception.
Monitoring software uses .NET web-based framework to provide seamless integration and communication via web services with legacy and other security systems.
An additional safety feature of on-demand real-time reporting is a common feature on all personnel RFID ZONER™ badges in case of emergency or need for additional help.
This system works around-the-clock independent of other security systems.
The RFID ZONER™ tag and badge batteries last at least 5 years.
AVANTE also provides backup monitoring data center services for redundancy and archival of data if needed.
The costs for the system, installation, and services are minimal in comparison to security staff.
CASE STUDIES:

Isabella Stewart Gardner Museum Robbery, Boston Massachusetts – March 18 1990. "Secrets behind the largest art theft in history"
Private Zurich Museum Robbery, Zurich Switzerland – February 12, 2008. "At Zurich Museum, a Theft of 4 Masterworks";
Even though the security guards had been abducted so the panic button was not pushed, once the first valuable paintings were touched an alarm would have been triggered by the AVANTE ASSET-GUARDIAN™ and police would have been called.  Any loss would have been reduced.
Once the security guards discovered the intent of the false police/robbers, before they were subdued they could have activated their personnel badges to alert police.  All or most of the losses would have been prevented.