Personnel Security & Asset Management System
AVANTE RFID based security system and solution for personnel safety and security management have found many applications in critical infrastructures such as utility complexes for water and electricity distribution, nuclear, petrochemical and chemical facilities that must meet the "Chemical Facility Anti-Terrorism Standards", CFATS.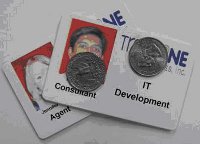 Besides helping to secure critical assets and personnel with RFID based sensors security system, the solution enhances the safety of the personnel working in such environments with real-time location and motion visibility. Ultimate security is achieved by coupling such RFID based sensors with IP-based video analytics and monitoring. The solution is web-based that is further enhanced with GPRS, WiFi meshed network and Satcom communications.
Some or all of the above RFID based security systems and applications are covered by one or more of the following US patents: 7,513,425;7,508,308; 7,501,954; 7,423,535;7,382,255; 7,342,497; 7,319,397;7,158,030; 7,098,793; 7,036,729;6,961,000; 6,943,688; 6,883,710;6,703,935; 6,696,954; 6,657,543; and other pending patents.
AVANTE RFID based Personnel and Assets Visibility System (PAVS-500) for personnel security and assets Management is the state-of-arts access control management solution incorporating the best combination use of active and passive RFID technologies. Each personnel badge consists of both passive and active components. The passive RFID chip provides short-range and secure role-based access management.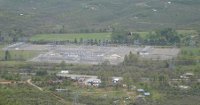 The active RFID portion provides the combination of daily nodal short range in-out monitoring of critical access point using low signal strength with read distance of 10-15 ft. This is achieved non-intrusively with non-obtrusive reader-antennae without the badge holders ever having to flash or present their badge. Coupling with suitable software and proper configuration of readers, the system provides the first real-time in-out visibility of personnel within a complex.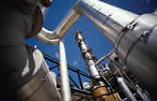 More importantly, AVANTE Personnel and Assets Visibility System (PAVS-500) for personnel security and assets Management provides the first ever real-time visibility in case of personal or facility emergency. When a personnel is in safety crisis such as danger in parking lot or having a health crisis anywhere in the work environment, the personnel badge can be used as a "on-demand" badge by transmitting at higher power. This "on-demand" function provides real-time location of the personnel in stress.
In case of a facility based emergency, "upon command" by the first responders, all or specific badges can be triggered automatically to transmit at higher power to provide a real-time locations of anyone remaining in the facilities during evacuation. For the first time, the guess work is eliminated in the evacuation management of the most complex facilities with hundreds and thousands of personnel.
The traditional short-range secure access control passive RFID card is embedded in the access card along with traditional access card reader for traditional access control system application using industrial standard of Wiegand communication protocol. This design allows easy integration with existing electronic access control systems.
For dangerous working environments such as mining, chemical, nuclear, and other safety-first working environment, the RFID based Security System (AVANTE PAVS-500) may be programmed to activate the real-time locating capability and system to operate at all times.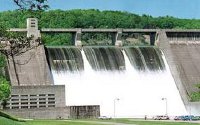 AVANTE RFID BASED SECURITY SYSTEM FOR PERSONNEL SAFETY & ASSET SECURITY MANAGMENT AND TRACKING
PAVS-100 System: Wiegand Reader, Access Controller, RFID Access Control Cards and Access Control Software
(View video on AVANTE RFID based Real- Time Personnel and Asset Tracking System and Solution)
The AVANTE RFID based Security System for Personnel & Asset Visibility is now available in GSA schedule under GSA contract.

AVANTE RFID BASED SECURITY SYSTEM FOR PERSONNEL SAFETY AND ASSET SECURITY MANAGEMENT AND TRACKING is a patented advanced RFID access control management system which uses a combination of active and passive RFID badges and tags to provide nodal (under normal working conditions) and real-time location of personnel and assets in a fixed site environment. It is applicable for large complexes such as office buildings, college campuses, manufacturing, and government facilities. It is designed for compatibility and easy integration with existing electronic access control systems.
Under normal working conditions, RFID personnel badges are used to gain access to gates and doors with specific authorization. Such normal working access events provide the nodal position information for personnel. The RFID access control management system provides information on who is in the building or complex. When the required nodal access points are being monitored, the system indicates which floor or room specific personnel are located. Information is similar to that of current access control cards except the data is collected with non-obtrusive and non-intrusive readers located near the access points. These nodal RFID RELAYERTM readers monitor the entrance and exit of bearers of the AVANTE RFID personnel ZONERTM badges. Readers act within a short distance of 10-20 ft to provide security without invading privacy.
In the event of a personal emergency, personnel bearing an AVANTE RFID personnel ZONERTM badge can initiate a request-for-assistance by pressing on the card's "panic button." For example, if a student in a campus is seeking help because of some unforeseen event, the badge transmits its request at a long range of over 100 meters. The secondary network of RFID RELAYERTM readers located in a grid of 100-200 meters provides real-time location of personnel to assist emergency operations.
In case of other emergencies, such as a fire, the system administrator working under the provision of law can initiate the real-time locating feature that alerts the bearers of the personnel badges. In this scenario, the specific network of RFID RELAYERTM readers will initiate a call to all ZONERTM RFID badges within its monitoring area to provide a buzzer sound or message as to the type of emergency and expected action(s). At the same time, the ZONERTM RFID badges will start transmitting at long range power to enable real-time locating capabilities. This capability helps emergency first responders to locate those that require assistance.
For the simpler working environment, AVANTE PAVS-100 system is a starter kit of the state-of-the-art access control system that can control two access points with power to control typical electric door strikes or bolts, and uses relays to control gates and magnetic lock systems, and two time-attendance management swipe card units with traditional passive RFID access control card. The system can be integrated and upgrade to full PAVS-300 or PAVS-500 real-time locating and sensor-based system.
AVANTE RFID Personnel & Assets Visibility System for personnel safety and asset security management provides many security enhancements beyond just access control management. The following are some of the highlights of this advanced RFID personnel access management system and solution:
Personnel badge is the same size as standard ISO card at 1/8 inch thickness and less than 14 grams. Normal reading distance is 10-20 ft.
Equipment and assets ZONERTM RFID tags have the smallest form-factor of 1 inch x 1 inch. They can be used in nodal mode or zonal mode depending on the security requirement.
AVANTE ACCESS-TRAKKER™ application sofware also provides an optional display of a picture of the bearer of the personnel RFID badge to provide an additional security check for security guards.
An optional overlayed RELAYER reader provides real-time locating capability upon the initiation of badge bearer or system administrator in case of emergency. Under normal operation condition, the personnel badge functions as access control card for doors and gates similar to traditional card access control management system and solution.
Association of specific properties such as a personal laptop computer provides ease of monitoring of assets that may be used by specific personnel.
Visitors can be registered online or onsite and issued similar visitor badges to provide enhanced security and visibility of such visits along with access control management.
ACCESS-TRAKKER™ – RFID Personnel And Visitor Access Control And Security Tracking System And Emergency Evacuation Management Solution