All Weather and Blind Spot Visibility System
Onboard Forward Looking Combination of Long Range Optical-Infrared-Doppler Radar and Near Track Blind Spot Visibility for Positive Train Control
Many rail accidents due to lack of visibility may be prevented with the AVANTE patent-pending combination of track side and onboard digital imaging system
Onboard Optical-Infrared Video Monitoring System for Enhanced Day and Night Visibility:
Forward looking with long range visibility of 1-5 Kilometers and enhanced images to human eyes
Software to provide distance and path separation in providing obstruction alerts
The AVANTE Patent-Pending Long Range Imaging System Using a Combination of Optical, Infrared and Doppler Radar Technologies is a Cost Effective Visibility Addition to Train Driver and Onboard Computer Control System
Doppler Radar Imaging in Supplement to the Optical-Infrared Imaging for All Weather:
Digital images of any direct track path obstruction in providing advanced alert
Operate in all weather and darkness
Besides place the combination Long Range Optical-IR-Radar (Doppler) Imaging System Onboard of Train Interfacing with the Onboard Computer Control, Track Side Imaging System at Blind Spots is Cost Effective Solution to Addition to Positive Train Control Technologies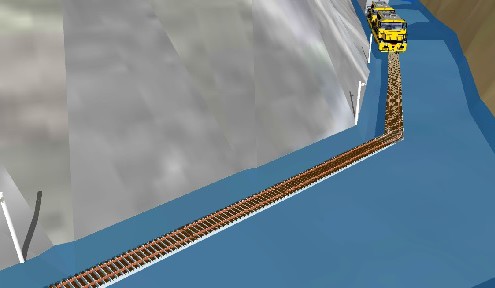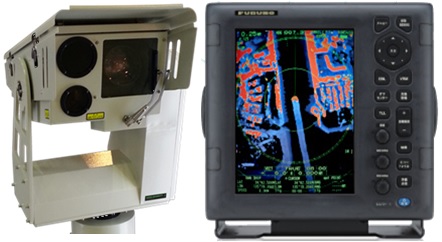 Long Range Visual and Digital Rail Visibility
Providing visibility in all weather and blind spots for preventing accidents:
While communication enhancement with centralized monitoring center and control will enhance all of the above mandates as being planned and implemented in the United States, AVANTE believe that the safety on the rail network can be further improved with additional visibility in front of the train engineer-driver in all weather conditions.
AVANTE has developed and incorporated several advanced technologies to provide real-time visibility to the train engineers and of course also to the monitoring center:
Long Range Optical-Infrared Video enhanced imaging and vision up to 5 kilometer on straight track in all weather condition
Doppler radar enhanced the ability to provide alerts of obstruction along the track for more than 5 kilometers.
AVANTE incorporates cost effective rail track side Optical-IR-Radar visibility system for sharp corners and blind spots to provide additional visibility for safety enhancement.
Coupling digital images with intelligent software can provides unparalleled advanced alerts in avoidable accidents.
Bad Weather Train Operation Safety Conditions Can be Dramatically Improved by the Combination of Optical-Infrared-Doppler Rador Technologie and Imaging System