Personnel and Asset Visibility System For Dangerous Work Environment
AVANTE Special Free Trial for Nodal and RTLS Personnel and Asset Visibility System in CFATS and Other Dangerous Workplace Environments (Starts April 15, 2008)SYSTEM CONFIGURATION:
Free 60-Day Trial Configuration
ZONER™-ASID (Asset Tag and Temperature Monitor): 30 ASID
RELAYER™-RTLS (For Forming a Real-Time Locating System): 4 RELAYER-RTLS
ACCESS-TRAKKER® SOFTWARE
INSTALLATION AND VERIFICATION
ZONER™-GPID (Optional for General Personnel Badge): 10 GPID
ZONER™-SSID (Optional for Visitors and Security Personnel Badge): 10 SSID
RELAYER™-Nodal (Optional to provide real-time visibility of "IN-OUT" status by monitoring all access points): 4 RELAYER-Nodal (Access Points)
Real-time location of critical assets, temperature excursion and exposure of such assets, and associated personnel working around such assets constitute a critical component of real-time visibility for security and safety management.
AVANTE Personnel and Assets Visibility System (PAVS-500) represents the state-of-the-arts access control management solution incorporating the AVANTE patented and patent-pending RFID access control system technologies of dynamic signal strengths of active RFID personnel badges.  The combination of daily nodal local access control and monitoring in low signal strength with "on-demand" and "upon-command" high signal strength provides a real-time locating system for emergency and evacuation management. The traditional short-range secure access control passive RFID card is embedded in the access card along with a traditional access card reader for traditional access control system applications using industrial standard of Wiegand communication protocol.
For dangerous working environments such as mining, chemical, nuclear, and other safety-first working environments, an RFID sensor based security system (AVANTE PAVS-500) may be programmed to activate and operate real-time locating capability at all times.
The availability of Wiegand interface and RFID access control readers from AVANTE allows ease of integration with existing electronic access control systems.
Real-time personnel visibility is critical to the success of any rescue operation in case of emergency. With the cost effectiveness of AVANTE ZONER™-RELAYER™ active RFID system, the safety of mine personnel is now affordable for large or small mines in poor or advanced countries. Real-time locating capability of AVANTE personnel visibility system affords locations of personnel at all time.

The recent Federal "Chemical Facility Anti-Terrorism Standards (CFATS), CFR Part 27" in security vulnerability assessment (SVA) may require a more secured monitoring movement of personnel, critical assets, critical inventories and vehicles through chemical and other higher risk manufacturing operations. AVANTE Personnel & Assets Visibility System is a valuable tool to ensure such compliance.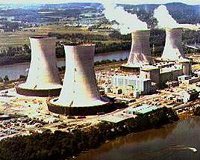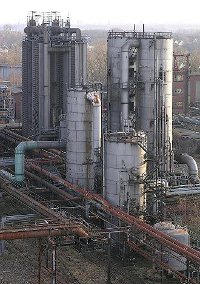 Besides enhancing visibility of personnel for safety, placing ZONER tags on high value assets in combination with a network of RELAYER readers is an effective tool for maintenance, management of assets and provides a quick return of investment.
Special Configuration of AVANTE ZONER™-RELAYER™ RFID Sensor Based Security System for Personnel & Asset Visibility and for Personnel Safety & Evacuation Management in Dangerous Working Environments
The AVANTE RFID sensor based personnel & asset visibility system is now available in GSA schedule under GSA contract.

For manufacturing and working environments such as mines, chemical and even office envrionments with a wide-spread of buildings and infrastructure, a different configuration of the AVANTE RFID and Sensor based Security System (PAVS-500) may be required to make the assets and personnel visibility system more effective.

(View video on AVANTE RFID Sensor Based Real-Time Personnel & Asset Visibility Solution)
The following is a summary of the functions of the RFID and sensor based AVANTE Personnel and Asset Visibility System (PAVS-500) that benefit the staff, visitors, and contractors in an extended complex with multiple buildings and grounds.
Integrated temporary Registration and Badge issuing for visitors, contractors or other temporary personnel.
All visitors, contractors, temporary personnel must use the same ID card for the system to be effective under all circumstances.
AVANTE PAVS includes a web-based visitor registration system that allows web and onsite registration and issuing of ID cards.
Pictures of the visitors may be captured and imprinted on the card for additional security.
The system automatically acknowledges the entrance and exit of the individual personnel into the building with a personalized greeting.
The system automatically records the entrance/exit record with a time-stamp for building, floor, and campus-wide monitoring stations.
The system automatically displays the photographic images of the staff and other personnel for positive confirmation for the security officials monitoring the operation.
If there is a video monitoring system in place, the system can also automatically "clip" the video record in accordance to the time-stamp as part of the audit record.
The RFID badge also automatically reports its battery condition and records are kept as part of the safety check.
RFID RELAYER™ devices cover gates, entrances/exit, including stairs, escalators and elevators on every floor and relevant infrastructure to report the location of personnel in real-time.
Data on each person's location along with the time-stamps are communicated to the central monitoring station via protected wired network (typically via Ethernet line).
The history of the personnel's movement serves as additional confirmation of the real-time location of the personnel.
Optional DVR and video camera may also be used for additional information.
In case of emergency, the RFID ZONER™ badges and RELAYER™ network of reader-monitors will be triggered on command to enter into real-time locating operational mode with ZONER™ badges beaconing at high power signal level.
In special working environments such as chemical plants, mines, construction, tunnels and other situations where personnel safety trumps all other considerations, all of the ZONER™ badges may be configured to beacon at high power to allow real-time monitoring at all times when the personnel enter such designated work areas.
AVANTE RFID ZONER™-RELAYER™ "dynamic zoning" real-time locating applications for Chemical Facility Anti-Terrorism Standards (CFATS):
Combination of secure proximity RFID badge for access control and long-range nodal and real-time locating capability of ZONER™ badge for personnel visibility.
Dramatically enhances current widely used access control systems.
Guards will be presented with biometric pictures and data of personnel while gaining access to the facility for positive confirmation.
Provides real-time visibility of personnel in case of emergency.
Provides real-time visibility of personnel in sensitive zones.
Couples with sensors to provide real-time video and other alerts on access made by anyone without a proper personnel badge.
Tagging and real-time location and visibility of hazardous materials storage and processing.
Provide additional capability of low cost RFID sensors (motion and heat) and monitoring network around the perimeter to monitor potential intrusions without real-time alerts to video monitoring and clippings of DVR for additional scrutiny.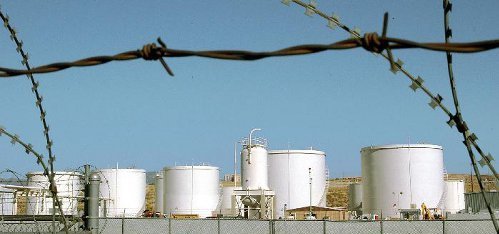 (View video on AVANTE RFID Sensor Based Real-Time Personnel & Asset Visibility Solution)
AVANTE NODAL & RTLS REAL-TIME VISIBILITY FOR CFATS AND OTHER WORKPLACE ENVIRONMENTS REQUIRING CRITICAL SAFETY AND SECURITY MANAGEMENT
System Configuration
Function & Characteristics
ZONER™-ASID(Asset Tag and Temperature Monitor)

Place on each critical asset
Place on assets with most potential for problems
Beacon every 5 seconds to provide real-time location at all times
Sensors for real-time removal alert

RELAYER™-RTLS(For Forming a Real-Time Locating System)

Real-time locating reader-monitor placed in 100 ft grid inside or 300 ft grid outside
Optional real-time locating reader-monitor placed in 300 ft grids throughout all of the outside facility
Received signal strength zoning to provide real-time location (patent-pending)
IP-based to provide visibility so those who need to know can be located anywhere

ACCESS-TRAKKER® SOFTWARE

IP-based access control and real-time locating software
Built on Microsoft .NET framework and SQL-Server database for easy web service interfacing with IP-based video and other systems

Installation and Verification

Costs for installing all reader-monitor units
Test and verify the system

ZONER™-GPID(Optional for General Personnel Badge)

Personnel badges for employees
Secure passive RFID for access control + active RFID for personnel visibility
Beacon every second to provide nodal visibility at critical access points
On-demand and/or upon-command real-time zoning in case of emergency

ZONER™-SSID(Optional for Visitors & Security Personnel Badge)

Badges for visitors and security personnel
Secure passive RFID for access control + active RFID for personnel visibility
Beacon at low power signal strength every second to provide nodal visibility + high power every five seconds to provide RTLS positions
Real-time location of visitors for security management and safety for the security personnel

RELAYER™-Nodal(Optional to provide real-time visibility of "IN-OUT" status by monitoring all access points)

Nodal access points monitoring of "in-and-out" activities to provide real-time visibility of all tagged assets and personnel
Each access point is equipped with a pair of nodal reader-monitors to provide 100% accurate record of personnel and/or assets in or out of the facilities at anytime
IP-based to provide need-to-know visibility anywhere
TYPICAL WORKPLACE CRITICAL ASSET RTLS MONITORING SYSTEM COST SCHEDULE
TYPICAL CONFIGURATION
Costs
i. 300 ASID (For critical medical equipment & assets)
(Call for pricing)
ii. 12 RELAYER-RTLS (Monitoring system for 3 floors)
(Call for pricing)
iii. Software
(Call for pricing)
iv. Installation & Verification
(Call for pricing)
BASIC TOTAL SYSTEM COST
Less than $60,000
v. 300 GPID (For medical staff)
(Call for pricing)
vi. 50 SSID (For security staff)
(Call for pricing)
vii. 10 RELAYER-Nodal (Access Points)
(Call for pricing)
viii. Installation & Verification
(Call for pricing)
ADDITIONAL AND OPTIONAL SYSTEM COST
Less than $40,000
TOTAL FULL VISIBILITY SYSTEM COST
Less than $100,000
For more information on other applications: