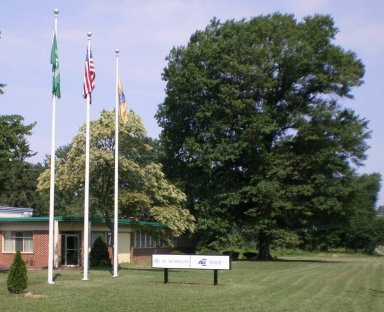 AVANTE International Technology, Inc. Headquarters is located in Princeton Junction, New Jersey where we share our headquarters with our sister company, AIT (AI Technology,Inc.). We work in a 52,000 square foot office, warehouse, and manufacturing complex located on a 16 acre campus. We manufacture our products and service our customers to ISO 9001:2008 standards, having been accredited in 1999.
AVANTE International Technology, Inc. is best known for our pioneering contributions to improved transparency and integrity in electronic voting solution with the patented "voter verified paper record audit trail" and paper ballot voting with digital ballot picture auditing. Prior to entering the election industry, AVANTE had in the previous 15 years pioneered applications and developed technologies related to smart cards and Radio Frequency Identification (RFID) technologies.
Since pioneering the use of smart card technology for access control, time-attendance, and debit applications beginning in 1995, AVANTE has installed RFID and smart card access control based applications into facilities including offices, apartments, universities and manufacturing complexes. The success and loss-free security achieved on these installations is unsurpassed. AVANTE's sister company AIT (AI Technology, Inc.) has more than 25 years of achievements in special electronic adhesives and interconnections. By employing some of its patented interconnection technologies, the two companies have co-developed many patented technologies manufacturing robust smart tags (Radio Frequency Identification, RFID) and smart cards with unparalleled performance.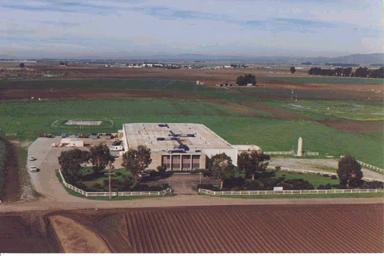 AVANTE deploys its solutions directly and with its domestic partners. The company owns a 32,000 square foot office, warehouse, and manufacturing facility in Salinas, California.
AVANTE was pleased to work with the election staff of Sacramento County, California. We held the first electronic election including a voter verified paper audit trail (VVPAT) during the 2002 General Election. This election was the first proven election without unintentional undervotes, residual votes, or any other voter errors. AVANTE is even prouder to have contributed to the first verifiable credible election for the Republic of Philippines with the proven anti-counterfeit paper ballots that can be audited with captured digital images of all ballots and have a proven accuracy of less than one errors in 1,500,000 marks.
AVANTE has extensive patents enhancing RFID data capturing capability and integrity including relational check code including CRC for passive RFID tags, dynamic zoning technologies enabling active ZONERTM RFID tags in real-time locating systems (RTLS) using RELAYERTM monitoring networks and received signal strength (RSSI) and sensors for cargo container intrusion detection and real-time visibility using both nodal and zonal networks. RFID solutions are utilized in end-to-end tracking and tracing, special antenna arrays for real-time inventories, web-based biometric signature capturing, authentication, and many other related applications.

AVANTE has extensive experience and expertise working on projects in Africa, Asia, Europe, Middle East and South America. We are pleased to have received an Export Achievement Certificate award from the US Department of Commerce. The AVANTE personnel & asset visibility system is now available in GSA schedule under GSA contract.
AVANTE has worked with local partners to deploy internationally and domestically its patented RTLS and evacuation management solution, tradeshow and event management lead retrieval and automatic attendance monitoring solutions using RFID technologies. PanaSec Inc. is a sister company that is chartered to provide end-to-end supply chain (including cold chain) security monitoring services with real-time alerts for cargo theft and exceptions such as temperature, humidity and shock on cargo conditions inside the container. AVANTE is ready to work with large and small companies in either licensing or deployment partnerships.
Since 1995, AVANTE has maintained local staff for developing and manufacturing products and has serviced customers in Hong Kong and China (Shenzhen). In 2008, AVANTE established its local Manila operation in the Republic of Philippines in support of its election solutions and RFID technologies, container security and supply chain monitoring services in ASEAN countries. AVANTE also works with local partners in Europe, Africa, and other Asian countries. We welcome inquiries to work with local partners in providing solutions while providing impeccable service.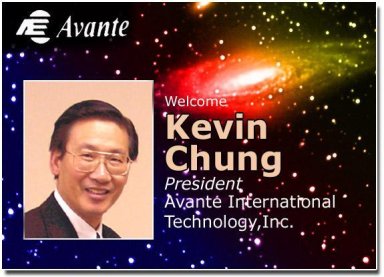 Welcome to the many worlds of AVANTE! AVANTE International Technology, Inc. has a proud tradition of creating systems that have unparalleled advantages over traditional and existing solutions.
The mission of AVANTE International Technology, Inc. is to make a positive impact on our society by providing innovative and superior products and services. We pledge to work for the success of our customers while providing our company and employees with meaningful work and growth.
Representing our entire staff, I would like to thank all of those that have provided opportunities for us to serve, and invite inquiries to use our innovations to benefit your business and operations.
Kevin Chung, Ph.D. CEO, AVANTE International Technology, Inc.
In advancing the integrity and transparency of democratic elections, AVANTE has proven to the world the virtue of the voter verified paper record in auditing electronic balloting; the virtue of digital image electronic records in auditing paper balloting; and the benefits of using quantitative pixel counts and dimensional scaling to eliminate common errors from paper ballot counting, test scoring, and survey tabulations.
In advancing the security of citizens and supply chains, AVANTE has proven the unparalleled low false positive in using signal strength attenuation parameters to detect container intrusion from all six surfaces; the advantages of on-demand real-time locating of personnel in need of assistance; the cost effective real-time locating of assets to within a meter; the virtue of end-to-end visibility with data from RFID tagging containers, pallets, and packages; and the potential benefits of using RFID in automating medication and healthcare error prevention, counterfeit deterrence via pedigree management, and real-time inventory management of critical medical supplies.
AVANTE has more than 12 years of experience in providing quality implementation and service of all of our solutions. Our staff and our partners are trained to work for the success of customers. AVANTE welcomes companies and organizations to partner with us in implementing and enhancing our current solutions. We also invite companies to license from us all of the patented and patent pending solutions described in the website.