Livestock Pedigree & Tracking Management

The AVANTE LIVESTOCK-TRAKKER™ is designed to use the Radio Frequency Identification (RFID) technology in tracking livestock.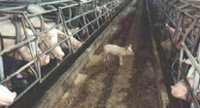 An RFID tag that contains a unique ID number and description is attached to livestock. A rancher uses a wand reader to read the tags and the collected data is saved in a secure digital card embedded in the wand reader.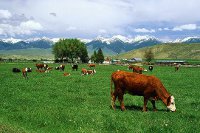 The data stored on the secure digital card can be exported onto a PC for permanent record keeping.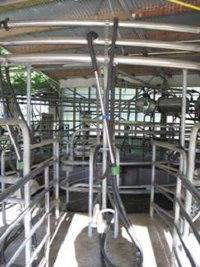 Passive RFID Tags, Portals and Reader for Animal Identification
Employs etched copper antenna inlays with molded chip modules packaging for ultimate reliability.
Employs an ISO-15693 chip @ 13.56 MHz with read/write capability.
All interconnections are made with reflow soldering using patented chip-jumpers (US 6,665,193) for reliable low cost transponders.
All transponder tags are laminated with PE or PET protective layers.
Portals are most efficient and reliable for passive tags that will hang down (not for those animal that have ear tags that may position corresponding tags "parallel" to the ground).
For some animals, use of active tags that can be used over a five year period may be cost effective.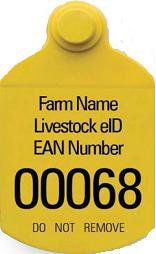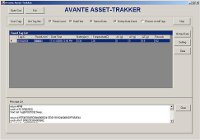 AVANTE LIVESTOCK-TRAKKER™
VISION:
Tag and track individual livestock at less than $1 each when passive RFID is applicable.
When more functions and high value livestock is to be monitored, temperature and heart rate (pulse) can be monitored 24/7 at a cost of less than $3 for each animal life-cycle.
Meet and exceed all requirements of the United States Animal Identification Plan (USAIP).
Automatic data capturing for ease of compliance.
Full pedigree data of each animal.
Full medical and relocation history of each animal from birth to use.
Lowest cost of ownership in usage.
Convert the USAIP to a profit center rather than a cost center.
PRODUCTS AND SERVICES:
Patented reliable and robust RFID tags at 13.56 MHz based on ISO 15693 and EPC.
Tags of different form-factors at a cost of less than $1 to less than $0.25 each.
Patented antenna arrays of all sizes and shapes for chutes, barns, etc. for automatic data capturing that eliminates all manual labor.
Low cost stationary and handheld readers.
Software for compliance to the USAIP with management data for patented pedigree tracking.
Low power active RFID ZONER™ tag at < $10 each (reusable and reprogrammable with new ID for over 5 years) and $200 RELAYER™ reader for real-time locating and health monitoring (temperature and pulse) monitoring applications.

Please refer to the following links for other specific applications using this patented RFID real-time locating system: