Vehicle Fleet Management System

AVANTE RFID vehicle and fleet management systems include the real-time locating and monitoring of vehicles in the yard or on the road.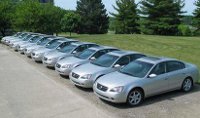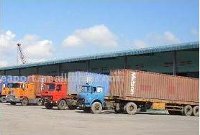 Please refer to the following links for specific applications using this patented RFID real-time locating system:
Vehicle Fleet Management Systems
Vehicle fleet management systems require real-time location whether they are mobile or in the yard to facilitate the timely maintenance of vehicles.
In the case of moving assets such as trailers, buses, vehicles, trucks and trains, the active ZONER™ RFID badges on operators and the onboard RELAYER™ readers also act as asset tags which provide both unparalleled visibility of vehicle locations and log mileage for maintenance scheduling:
The onboard RELAYER™ reader is monitored by a second superstructure of network RELAYER™ monitors ("masters") on the yard to provide real-time location in seconds.
The ZONER™ badges on operators provides a record of all operations which are stored in the RELAYER™ readers and attached to the specific asset records automatically.
For mobile visibility, onboard RELAYER readers on the vehicles have an optional GPS-cellular (and/or satellite) communication module to provide world-wide visibility.