End-To-End Visibility For Cold Chain Security & Efficiency
AVANTE COLD CHAIN LOGISTICS FOR TRANSPORTATION & STORAGE MONITORING SOLUTION AND SERVICES
AVANTE provides web-based 24/7 end-to-end tracking and monitoring services using its RFID ZONER™-RELAYER™ asset temperature-shock monitoring device, container security device, carrier-based and yard based fixed-site communication links.
Leasing of SMART-TRAKKER™: consisting of one set of RFID ZONER™-RELAYER™ container security device (two ZONER™-CTID tags, as many as required ZONER™-PBID for pallets and contents, and one RELAYER™-CTOR), three personnel ZONER™-SSID badges, and one carrier-based communicator of RELAYER™-CTCR (equipped with GPS, GPRS and SATCOM).
Optional fixed-site installation of networks of nodal and real-time locating system of RELAYER™-RTLS readers along the supply chain. Optional asset-based temperature-shock ZONER™-PBID tags for real-time monitoring and reporting of perishable product conditions to staff onsite and management to facilitate corrective actions and prevention of spoilage.
Flexible service charges based on scheduled regular reporting and real-time exception reporting. This cost effective cold chain management system and service does not require capital investment. Return on investment (ROI) in using this system is immediate and can be tailored to your specific requirements. Ideal for shipping and storage of temperature sensitive vaccines, pharmaceuticals and food products.
End-To-End Real-Time Visibility of Vaccines May Help to Safeguard the Loss of 175 Million Dosages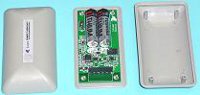 The more than 175 million annual dosage loss of vaccines transported worldwide is a huge waste of resources and may have caused many deaths that could have been prevented.
Real-time visibility and alerts of exceptions and proper preparations may safeguard some of the loss.
End-to-end and real-time visibility is the ultimate system solution that may save lives.
AVANTE Integrated Cold Chain Logistics (CCL)
End-To-End, Real-Time Supply Chain Visibility
Hazard Analysis & Critical Control Point Monitoring/Compliance Certification
Temperature and Humidity Solution for Perishable Goods
Advantages of Third Party Independent HACCP and CCL Monitoring and Certification:
Manual & Semi-Manual Internal Monitoring and Reporting

• Thermometers

• Temperature Logger

• Chart Recording

Automated AVANTE Third Party Monitoring & Certification Services

• Temperature-Humidity Real-Time Automated Recording

• Real-time exception and anomaly alert (optional service)

1. Proper recording and reporting depends on personnel diligence
1. Fully automated recording and reporting independent of personnel diligence.
2. Proper monitoring cross multiple parties and difficult to verify
2. AVANTE is the third party reporting to the "buyer-shipper" that has the ultimate responsibility to final consumers.
3. Inefficient data acquisition and analysis
3. Fully automated data acquisition and analysis to provide role-based access by the those having the need and right to know.
4. Unavoidable human errors (copying, transcribing, logging data, etc.)
4. Fully automated to avoid any and all human errors in copying, transcribing, etc.
5. Unavoidable instrument errors
5. AVANTE designed and built-in redundancy in data acquisition and distributed data management for ultimate security.
6. Possibility of fudge factors and lack of credibility in case of disputes
6. All original data is hashed. Data is collected end-to-end to ensure completeness. AVANTE being third party has no conflict of interest to prevent accurate and unbiased reporting and certification of results.
7. Errors and damages are post-mortem
7. AVANTE solution provides real-time alert of exceptions and anomalies for corrective actions before spoilage.
8. Difficulties in verification and authentication
8. AVANTE is a third party certification agency that maintains true independence with out any conflict of interests to ensure CCL and HACCP compliance
The more than $35 billion annual loss of perishable food and pharmaceutical supplies may be partly prevented with real-time alerts to the shippers and those actually hauling the refrigerated goods. Instead of discovering the loss after the fact, as if often the case with traditional end-of-trip recorders, AVANTE Cold Chain Monitoring Solution and Services shifts the paradigm by providing real time information to both the shippers and transportation companies.
Active RFID-based temperature and shock sensor tags (ZONER-CTID and ZONER-ASID) monitor the conditions inside the refrigerated containers and of the refrigerated goods.
Normal temperatures and conditions will be reported periodically (default is every hour) via the RELAYER-CTCR located outside the refrigerated box.
Exceptions are reported directly to shipping and receiving parties via GPRS or SATCOM along with the real-time location provided by the embedded GPS.
Alerts are also provided to the onsite drivers or staff with display and buzzer sounds on the RELAYER-CTCR reader for immediate action.
Staff and driver badges are associated with events to provide additional visibility and accountability.
Web-based real-time reporting and alerts with role-based access management of the supply chain data means reduced training for transportation workers.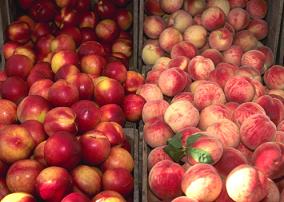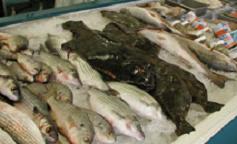 BENEFITS OF THE AVANTE COLD CHAIN LOGISTICS MONITORING SOLUTION AND SERVICES FOR REFRIGERATED CONTAINER TRANSPORTATION & REFRIGERATED STORAGE
The AVANTE cold chain monitoring solution represents a paradigm shift from accounting and attribution after a loss to preventive and corrective actions that save products. This change may even mean life or death whenever critical vaccines and medications are involved.
Real-time alerts via phone/text messaging and real-time web-based reporting of any exceptions and suggestions for possible corrective actions by onsite drivers or staff prevents spoilage.
24/7 end-to-end visibility of conditions and locations of valuable perishable goods via web-based data center with role-based access management.
Real-Time Cold-Chain Visibility includes:
Monitoring during shipping and transportation.
Fixed site storage conditions.
True temperature detection by directly embedding sensors with the products rather than at the door.
Temperature accuracy to 0.5°C.
Temperature distribution of the refrigerated goods with multiple ZONER tags to allow corrective actions due to airflow imbalance.
Optional shock data and exceptions in all three directions.
Optional humidity condition data.
Documents whenever, wherever, and for how long the reefer trailer or reefer container is open.
Real-time driver location.
Determination of the reefer conditions and possible maintenance and repair requirements.
Real-time location of the refrigerated container or trailer.
Intrusion detection and real-time alerts from the refrigerated container and trailer box.
AUTOMATIC DATA CAPTURING AND REPORTING OF REEFER CONTAINERS AND REEFER TRAILERS REDUCES HUMAN AND SYSTEM ERRORS:
Refrigerated containers and trucks equipped with the AVANTE active RFID ZONER-RELAYER system provides real-time temperature and other data inside the containers and boxes.
ZONER-PBID tags are embedded with the refrigerated goods for direct and true measurement of temperature and other conditions.
Multiple ZONER-CTID and ZONER-ASID tags inside may be used to provide a profile of temperature uniformity.
Every opening of the box and container is automatically reported. Data includes the duration, temperature excursion effects, and staff responsible for the event. This is a unique and patent-pending innovation of AVANTE RFID technology.
Real-time reporting of true refrigerated goods temperature and exceptions due to airflow problems within the reefer containers allow corrective actions by the onsite driver and other responsible staff.
End-to-End Real-Time Visibility Changes the Paradigm of Cold Chain Management:
The AVANTE Cold Chain Management Solution is part of the overall AVANTE supply chain security management solution. The return on investment may be immediate depending on the values of the products being shipped:
Real-time visibility of the location and condition of the goods help efficiency.
Real-time alerts to both the shipper and the onsite personnel help to provide timely corrective actions.