Video Monitoring & Event Driven DVR
AVANTE personnel ZONER RFID badges are made into a standard ISO card size for ease of wearing and daily use. Pictures and other identification information may be printed on the laminate on top of the badge. While there are large amounts of memory space in an active RFID tag, the memory is typically not used other than its card ID that is related to the personnel in the central database. A passive RFID card tag having much shorter read distance can be embedded with other personnel information too, if so chosen.
The availability of a Wiegand interface and RFID access control readers from AVANTE allows easy integration with existing electronic access control systems.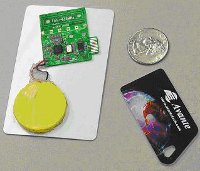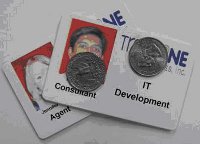 For more information on other applications:
SENSOR-TRIGGERED AND EVENT-TRIGGERED VIDEO SYCHRONIZED MONITORING IN AVANTE PERSONNEL and ASSETS VISIBILITY SYSTEM
The AVANTE Personnel and Assets Visibility System using RFID ZONER™ badges and tags within the network of RELAYER™ RFID reader-monitors, provides unparalleled nodal visibility in normal operation and real-time locating capability in an emergency. The success of such visibility depends on the personnel wearing the ZONER™ RFID badges for their own safety.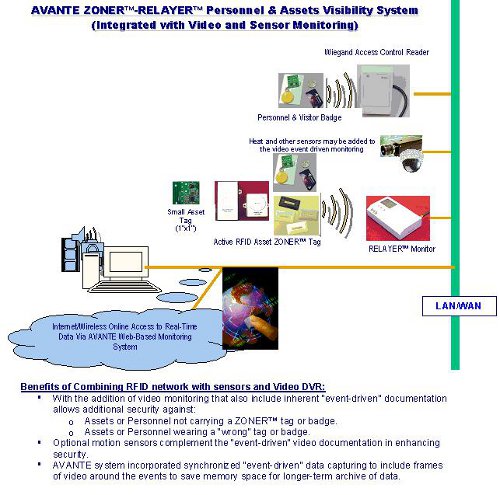 Enhancing security management within an access control management and personnel visibility system may require the incorporation of video DVR and heat sensors. The nearby nodal RELAYER™ RFID reader monitors are directly linked to provide an event triggered "clipping" of the video for management review. The following illustration is a representation of such a solution.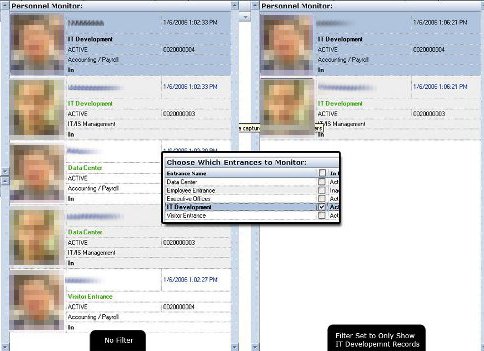 Depending on the application, when an employee enters a specific access point that is monitored by guards, the picture of the specific personnel is flashed on the screen to ensure that the ZONER RFID badge is worn by the rightful personnel. This is useful in large facilities where personnel are not familiar to the guards during their shift.