Container/Tanker/Wagon E-Seal/RFID Rail Monitoring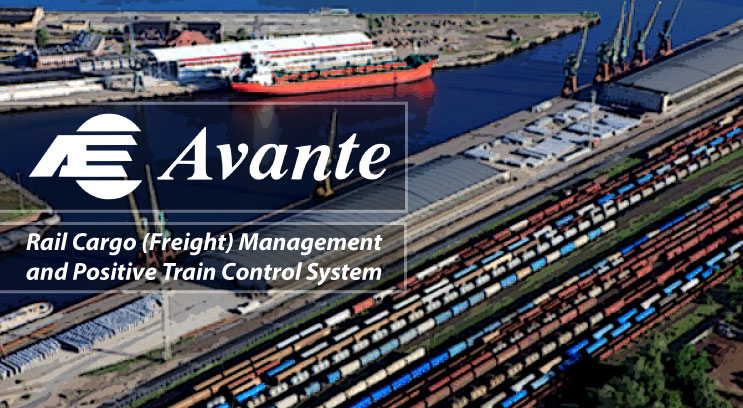 AVANTE Rail Operation Management incorporates secure cargo tracking with ZONER-Seals and temperature-humidity data for cold chain cargo, positive train control (PTC) for train and personnel safety.
Rail Freight Security and Real-Time Monitoring with Sensor-Based E-Seals:
E-Seals for intermodal containers, cargo wagon, tanker cars and container tankers with motion and tampering sensors coupled with the GPS-Cellular-Satellite communication based monitoring system at the locomotive for real-time visibility and exception reporting. AVANTE ZONER-eSeal on container, tanker and wagon cargo for real-time alerts in case of intrusion, excessive shock, tampering and extended absence, etc.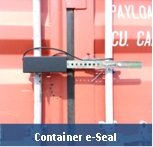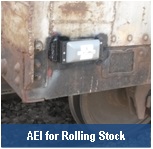 Container ZONER-Seal provides both additional mechanical security and eletronic sealing against tampering for containers carry on the train. They can be functioning as part of the train or one-off installation for specific cargo being shipped. Instant alerts will be generated and sent via SMS, emails and voice mails to the stakeholders, real-time visual and sound alerts  to the train engineer.
Active RFID coupling with industry standard automatic equipment identifier (AEI with passive RFID) for rolling stock visibility in optimizing operational efficiency.
Rolling stock is tracked with passive UHF RFID  based technology along with AVANTE active RFID based sensor that can be installed covertly in supplement to provide additional security as to its proximity to the moving train as well as the location in the yard with additional monitoring system installed.
RFID-based temperature and moisture sensor-based ZONER tag co-located or embedded in cold-chain cargoes for direct reporting and monitoring cargo conditions with real-time alerts in case of temperature and/or moisture excursion exceptions during transit and yard storage.
AVANTE ZONER-Tag placed next to the cargoes inside the cold chain wagon or container with temperature-humidity sensors are used to help document in real-time the conditions of the cargoes. Any exceptions will be reported in real-time and alerts generated and delivered to the stakeholders via email, SMS and voice mail.
Exceptions and/or intrusions are detected by AVANTE patented multi-mode sensors, RFID devices inside and/or input/output valves of the tanker content.  Exceptions or intrusions are reported in real-time to shippers, buyers, authorities including customs, insurance providers and 3PL providers via SMS, email and other communications channels as required.
AVANTE RELAYER-CONTROLLER is designed to interface with legacy systems and directly record data from its RFID-based sensors for tracking and monitoring both the cargo in the wagons and the train operations including speeds in reference to the specific locations, as well as fuel level and usage. It is a communication hub with GPRS-Satellite to communicate data to the HQ and with RF WiFi to communicate between trains  and rail workers on the same track within few kilometers.