AVANTE Hazmat Transportation and Storage Management System
AVANTE Hazmat Transportation Management System is a web-based real-time locating and reporting system that provides real-time visibility of the hazardous materials (hazmat) in transit or in storage as well as the whereabouts of responsible personnel. This hazardous material transportation tracking system and solution incorporates patented RFID technologies and applications coupling with GPS-GPRS-SATCOM to enhance the unparalleled hazardous material transportation security.
The AVANTE data center server captures and stores all transit and condition data to provide real-time visibility of the hazardous material. The services may be used as your primary data storage and extension for your hazardous material visibility compliance or as a backup system to your own data center. Real-time exceptions that may cause possible danger to the goods, drivers or community will be reported in real-time with both phone and message alerts.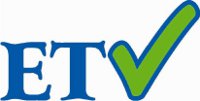 The U.S. EPA Environmental Technology Verification Program (ETV) provides credible performance data for innovative commercial-ready environmental technologies to help speed their implementation for the benefit of purchasers, permit holders, vendors, and the public. Additional information is available on the ETV Web Site at www.epa.gov/etv
Many aspects of the Cargo Tracking Solution and particularly for hazmat applications have been tested and verified by the EPA ETV program.
Item Tags:
Each drum or item of hazardous or waste material is individually tagged with an active ZONER™-PBID tag.
The active RFID tags are attached to the drum with pressure-sensitive adhesive or other mechanical fastener and magnetically attached if the drum is made of steel.
Each drum has a unique ID and is linked to the active tag ID at the loading place.
The active tag communicates with the monitoring reader (RELAYER™-CTCR and/or RELAYER™-CTOR) throughout the entire process.
Personnel Badges (optional):
Each driver is given a personnel ZONER™-SSID badge that identifies him/her with the proximity to the monitoring reader (RELAYER™-CTCR and/or RELAYER™-CTOR) throughout the process.
Monitor-Communicator:
Each carrier (trailer or container truck) is equipped with a monitoring reader RELAYER™-CTCR that communicates with all of the active tags inside the container or trailer.
The ID of the drums and the ID of the active tags are compared with the data initially loaded in the system.
Any missing items will be noted in real-time.
The temperature of the drum can also be monitored and exceptions such as exceeding allowable temperatures (e.g. 70C) are reported in real-time.
Each RELAYER™-CTCR is equipped with GPS-GPRS-SATCOM capabilities. RELAYER™-CTCR is powered by 12VDC and backup battery.
In container-based transportation where 12V DC is not available, the RELAYER™-CTOR is used and attached directly outside of the door of the container.
The RELAYER™-CTOR performs the same function as that of the RELAYER™-CTCR in monitoring all of the ZONER™-PBID tags except that the functionality of GPS-GPRS-SATCOM is optional.
Both the RELAYER™-CTCR and RELAYER™-CTOR monitors the opening and closing of trailer or container doors by monitoring the signal strengths of the ZONER™-PBID tags.
Both RELAYER™-CTCR and RELAYER™-CTOR monitors have the additional function of listening to the call-for-reporting by station-based RFID readers RELAYER™-RTLS.
Station-based Monitor-Communicator:
Each station such as factories, warehouses, receiving centers, and border custom control centers is equipped with a RELAYER™-RTLS that communicates with a Monitor-Communicator.
Status reports will automatically be sent when the trailer or container truck passes by the station at speeds up to 80 miles per hour.
RELAYER™-RTLS is linked to a central monitoring center via TCP/IP communication.
Benefits of AVANTE'S Hazmat System

AVANTE hazardous material transportation management solution represents a paradigm shift from accounting and attribution after accidents to preventive and corrective actions to safeguard hazmat supply chain that may mean life or death to the drivers, staff and loss in nearby communities.
Real-time alerts via phone/text messaging and real-time web-based reporting of any exceptions for possible corrective actions by onsite drivers or staff for possible prevention of accidents, theft, spoilage, and other dangers.
24/7 end-to-end visibility of conditions and locations of critical hazardous material supply chain via web-based data center with role-based access management.
Visibility includes:

True temperature by being directly embedded with the hazardous material.
Temperature accuracy to 0.5°C at the content.
Temperature distribution of the hazardous contents with multiple ZONER tags to allow corrective actions due to local heating or freezing exposure.
Optional shock data and exceptions in all three directions.
Optional humidity conditions reported whenever, wherever, and for how long the hazmat trailer or container is open.
Special sensor-based RFID tag monitors when, where and for how long any valves are open.
Identifies driver's locations at all times.  Real-time locations of the hazmat container or trailer.
Intrusion detections and real-time alerts of the hazmat container and trailer box.
AVANTE RFID ZONER™-RELAYER™ provides  "dynamic zoning" for real-time locating applications to meet Chemical Facility Anti-Terrorism Standards (CFATS):
Combination of secure proximity RFID badge for access control and long-range nodal and real-time locating capability of ZONER™ badge for personnel visibility.
Dramatically enhances current widely used access control system.
Guards will be presented with biometric pictures and data of personnel while gaining access to the facility for positive confirmation.
Provides real-time visibility of personnel in case of emergency.
Provides real-time visibility of personnel in sensitive zones.
Couples with sensors to provide real-time video and other alerts on accesses made by anyone without a proper personnel badge.
Tagging and real-time locating and visibility of hazardous materials storage and processing.
Provide additional capability of low cost RFID sensors (motion and heat) and monitoring network around the perimeter to monitor potential intrusions with real-time alerts including video monitoring and clippings of DVR for additional scrutiny.
For applications where an AC power supply may not be guaranteed, battery operations become the only viable method, as both the triangulation time-lapsed method and RFID or WiFi-based RSSI signal loss method may be difficult to deploy based on the relative high power consumption by RFID readers. The design of using less power in ZONER™ and RELAYER™ RF transmission proves to be important for in such scenarios.
AVANTE Ad hoc grid of RELAYER™ RFID readers can provide real-time visibility of large quantities of assets even in a temporary setting. Because of its relative low power consumption, a small profile ZONER™ tag has adequate battery design for use over five years even when the polling is performed every 5 seconds.