Moldable High Temperature RFID Tags

HIGH TEMPERATURE STABLE AND APPLICABLE UHF AND/OR HF TAGS FOR 200°C CONTINUOUS APPLICATIONS
Molded plastic containers and carrying cases embedded with RFID tags enable tracking and monitoring of the supply chain.

Vehicle tires molded to comply with AAIG B11 requirements also meet the safety and traceability requirements in the "TREAD Act".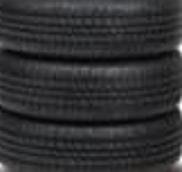 Robust High Temperature RFID Tags for Molded Tires, Plastic Pallets, Carrying Cases and Containers
AVANTE manufactures high temperature stable RFID tags with direct soldered inlays with chips based on UHF ISO 18000-6C EPC Generation 2 protocol and HF ISO 15693 and ISO 14443 in different form-factors for direct molded rubbers for tires, plastics, pallets and containers. These high temperature applicable RFID tags are made with patented molecularly flexible high temperature substrate and robust strap components with wire-bonded chip and soldered interconnections to the RFID antennae.
EMBEDDED RFID TAG IN TIRE: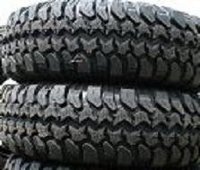 The AIAG created the B-11 in response to the Transportation Recall Enhancement, Accountability and Documentation Act (TREAD Act), which the U.S. Congress passed in November 2000, requiring all tires on new-model cars to be individually identified and traceable. B-11 conforms to the EPC in the EPC global Generation 2 numbering scheme and protocol and thus can be used for all ISO 18000-6C compliant application requirements. AVANTE moldable RFID inlays for tire application use standard compliant RFID chips to make high temperature and molding capable tags.
FACTORS THAT CONTRIBUTES TO MOLDABILITY AND PERFORMANCCE OF RFID INLAYS
Requirements
AVANTE Patented Technologies
Traditional Methods and Technologies
Molding and Molding Capability

Molding temperatures depends on products and processes. Temperatures can range from as low as 150°C to as high as 300°C for a few minutes. AVANTE RFID tags use wired-bonded module for chip-level interconnections, soldering for the antenna level interconnections and high temperature flexible substrate to meet diverse temperature requirements.
Molding includes melt-flow of the plastic or rubber compound resin and thus circumvents mechanical stresses in all direction during flow and cooling cycles.

Standard inlay substrates are polyester (PET) that deform at high temperatures. The interconnections may become loose at high temperature processing of 150-300°C and thus render them not applicable at higher than these temperatures. Both substrate and interconnections to the chips may contribute to inadequate molding processing.
The mechanical stress involved in molding includes both mechanical push and cooling pull that tends to render less protected or effective interconnections with poor performance levels.

High temperature stability

High temperature propriety low cost substrate for long-term usage at 200°C and higher with intermittent processing stability of up to 300°C for minutes.
Etched copper for high temperature stability.
Soldered interconnections and encapsulated to protect from high temperature reflow.

Standard inlay substrates are polyester (PET) that deform at temperatures at 150-180°C and melt above 200°C and thus render them not applicable at higher than these temperatures.
Most have printed silver inks that will deform.
Most substrates with melt or deform.
Most use adhesive or mechanical attachments that may be detached or loosened.

Long-term Interconnection stability

AVANTE uses wired-bonded for its chip level interconnection and protected module for all its high temperature inlays. This proven interconnection ensures long-term stability at temperatures up to 300°C for long-term use.
The encapsulated module is soldered directly on etched copper for high temperature stability.
Soldered second level interconnections are encapsulated for processing at high temperatures beyond soldering temperature.

Traditional methods use direct mechanical contacts on aluminum, metal strap or printed silver inks. These interconnections may suffer oxidation and/or mechanical contact loosening and thus loose in read distance or reliability.
The metal strap or direct flip-chip first level interconnection may or may not be encapsulated.
The metal straps are attached to the tag antennae with adhesive or mechanical compression that may loosen under high temperatures and/or mechanical stress.
EMBEDDING RFID TAGS IN PLASTIC PALLET, CARRYING CASES AND CONTAINERS: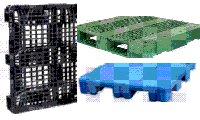 In molding plastic pallets, carrying cases and other containers, the mechanical stresses during molding at high temperatures may be much higher than molding of rubbers in tire manufacturing. AVANTE RFID tags are made for this application and incorporate wired-bonded strap module and soldered strap onto RFID tag antennae that are protected with encapsulation to withstand high temperatures and stress in the molding process.