Lead Retrieval Systems
ATTENDEE BADGES ARE NOT JUST FOR SALES LEAD RETRIEVAL
Traditional 2-D barcode is still the most common technology and presumably cost effective solution for lead capturing and retrieval applications. AVANTE has incorporated passive and/or active RFID technologies to provide additional functions including automatic session attendance monitoring and other RF enabled applications.
With the secure passive RFID component, the AVANTE ZONER™ badges for attendees are also useful for verifying registration of special sessions and events. The second generation handheld LRS lead retrieval reader is also equipped with 2-D barcode scanning capability for those events and shows that have a need to bridge over the legacy systems. All attendee badges are encoded with 2-D barcodes for use with legacy systems.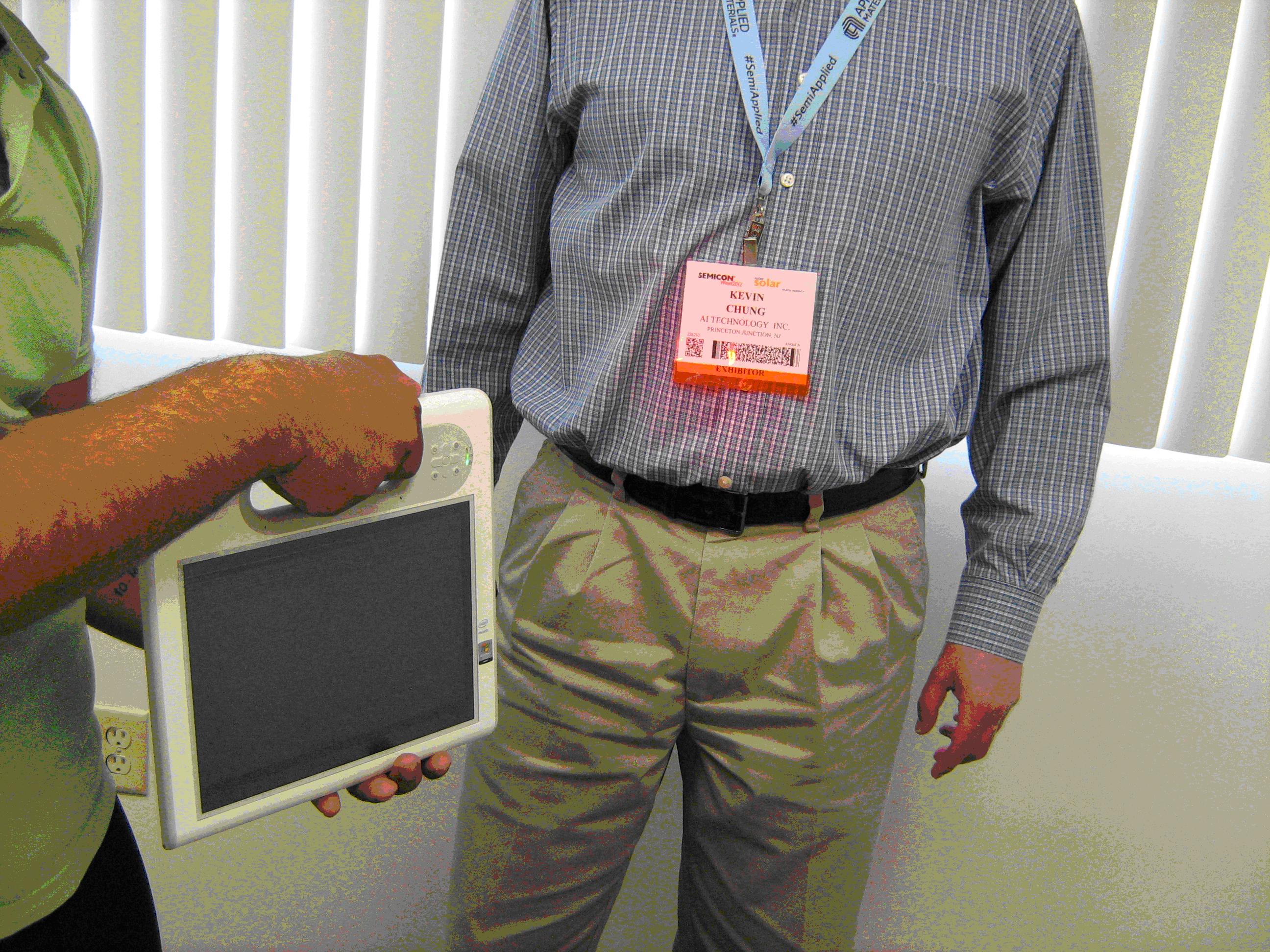 AVANTE uses the state-of-the-arts Tablet Lead Retrieval System for 2-D datamatrix show attendee badge data capturing. The fully functional "Tablet Lead Retrieval System" is programmed for:
Badge data capturing using 2-D barcode and/or RFID (HF chip based) for sales lead retrieval

Mobile handsfree scanning operation

Digital handwriting notes on specific interests of sales leads

Wireless Bluetooth printer for lead printing

Optional cellular and/or WiFi Internet access
Tablet Lead Retrieval System (TABLET LRS™)
With AVANTE's patented RFID Lead Retrieval System (LRS) you can keep track of those leads you collect at trade shows and any event!
The RFID LRS™ is the solution to all your trade show needs. Based on patented RFID technology and application, RFID LRS™ boasts a 100% read-rate right through your badge holder.
The second generation RFID LRS™ solution now uses a ZONER™ combo badge with active and passive RFID functions.
There are no hidden costs or fees. RFID LRS™ comes with a scanner to read our RFID badges. Each reader performs as its own PDA to download your hot leads onto and a printer to print your leads. All for one low price!
Basic qualifying questions are included that can be easily used by the users for their own customization to fit the exhibitors' needs.
AVANTE also provides options for visitors to log onto and register for events, get a virtual replication of missed shows, and request an email containing the website links to all the exhibitor booths they have attended. Our patented automatic Follow-up system will follow up for the exhibitors!
Our patented access control and attendance monitoring portals use the same RFID technology as the RFID LRS™. Finally a solution for leads management and access control all on the same badge!
Trade-shows that have seminars and other special sessions can benefit from our RFID portals since the issuing of new badges or special tickets is not an issue. Our RFID badges have READ/WRITE capabilities, so updating a badge after a participant purchases a pass to an event can be done in seconds.
Easy as 1, 2, 3:
AVANTE International Technology, Inc. pioneered and patented the use of the patented RFID badge and readers for trade-show leads retrieval system and applications. Enabled with the non-contact auto-identification exhibition badge with read-write capability, AVANTE RFID LRS™ captures badge information automatically when a reader is held in proximity to the badge. The second generation AVANTE ZONER™ badge with a combination of active and passive RFID technologies also helps to provide detailed demographic data on visitors' interests automatically with up to 2 times a typical magnetic stripe or 2-D badges. Visitors will be automatically provided with URL links to the web-site of the companies they visited, thus providing exhibitors with additional exposure to their potential customers. The read-write capability helps to encode all special events and passes directly on the badge for ease of additional sales and control of show management.

Why RFID badges provide a more convenient and reliable tradeshow solution:
| | | |
| --- | --- | --- |
| Magnetic Stripe Card | 2D Barcode Badge | AVANTE TABLET LRS™ 2nd Generation RFID ZONER™ Badge |
| May require multiple swipes | Part of standard offering | Optional. 100% read rate in proximity to reader |
| Must have contact with reader by removing card from badge | Must have line of sight with reader and may need removal of badge from holder | Reads in proximity through badge holders, clothes, no contact or line of sight needed |
| No write capabilities once written | No write capabilities once written | Add and rewrite capable |
| Obtrusive to stop attendees and intrusive with manual process if attendance monitoring is required | Must stop attendees and intrusive with manual process if attendance monitoring is required | Less-obtrusive portal and Less-intrusive automatic data capturing if attendance monitoring is required |
| Prospects must stop or else vendors miss the opportunity | Prospects must stop or else vendors miss the opportunity | Prospect alert option for booths that match an attendees' interest when he/she walks by |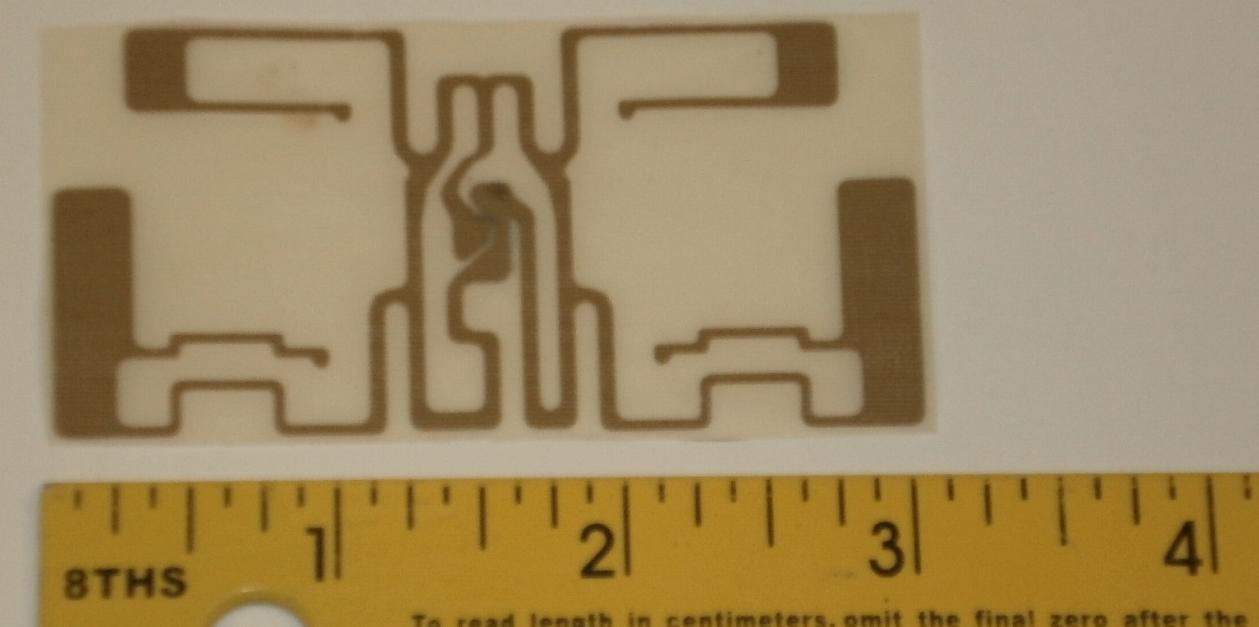 Qualification information is printed out immediately for exhibitors. This can now be done with digital handwriting notes with AVANTE TABLET Lead Retrieval System. The data is available in "comma delimited text file" formats for ease of data entry at home office. This file can be imported into Microsoft Excel, ACT and Goldmine.
With optional arrangements, show/event attendees can also retrieve information of exhibitors they visited at the end of the show by using ID codes provided after the show visits. This process removes the need of show attendees to carry loads of brochures and information during the show.

Attendance and Access Monitoring SMART-PORTAL™
RFID Portals for event & show management
Show organizers, now there is a way to:
Control access to and/or monitor attendance to your special seminars and events (and eliminate re-issuing badges)
Every attendee of the show wears a RFID Badge that is encoded with their Name, Company, Title, Address, Telephone, Fax, and the events that the attendee has paid for during pre-registration.The attendee walks through the portal, which can be hidden behind a doorway, and the portal determines whether or not the attendee has access to the event. If the attendee does not have the correct access to the event, the portal will notify the proper staff member. Either the attendee will not be allowed to enter the event, or he or she can pay for access to the event which can then be written onto the RFID Badge via a handheld encoder. The whole process makes entrance to events extremely stream-lined and eliminates the need to reprint badges and issue special tickets.
Collect demographic information in relationship to the various programs and exhibitions about your show!
Demographic information is always valuable to show organizers and that information is automatically recorded with the Avante Smart-Portal™. Now you can tell which seminars attendees were really interested in, how long each person stayed in each event, and who accessed which events.
How the Smart-Portal™ suits your needs
THE NEEDS
The following are some aspects in managing shows and meetings that organizers have been looking to solve elegantly and cost effectively:
To control access to and/or monitor the exhibition areas to exhibitors but not attendees during off-hours and have automatic records and documentation of such entry and exit for additional security.
This is currently managed by posting guards at entrances that look for the badge-type of the person seeking entry. No record or documentation is made.
Ideally, access portals that can be installed instantly at any exhibition hall entrances can directly read and record the badge of the person seeking entry. This is particularly useful during the pre-show hours in the morning of each day when many members of the booth staff are seeking entrance.
To control access to and/or monitor attendance of special seminars or symposium sessions of those who registered and paid for the activities.
At this time, attendees must go to the central registration point to request and/or purchase admission to special seminars. New badges must be printed or special tickets or slips with the privileges must be used. It slows down the process and discourages participation.
Ideally, attendees that did not register can register and purchase such privileges anytime at the door.  Collection of funds and encoding of badges with new privileges would be instant. The badge change would allow the participants to go in and out freely thereafter.
To provide access to special events such as luncheons, dinners, rides, parties, etc.
At this time, these events are managed and controlled with special tickets. Someone must be assigned to collect tickets and doing so can be intrusive.
Ideally, all privileges can be written directly on the badge. No special tickets would need to be prepared and controlled.
THE SOLUTION
The 2nd generation LRS™ RFID Smart-Portals are non-obtrusive and non-intrusive portal reader-monitors of approximately 6″x6″ with internal battery backup. They are not like the first generation electronic surveillance portals that tended to be obtrusive and take time to setup and tear down.
Unlike the first generation electronic surveillance portals, LRS™ RFID Portals are made to be portable and mobile. These RFID portals can be moved in and installed at any entrance instantly.
Attendees can walk through the portals with their badges as usual. The portal will automatically read and authenticate or notify the monitoring staff of anyone entering without privileges.
Multiple persons bearing RFID Badges can walk through at the same time. Those without encoded privileges will be distinguished from those that have the proper authorization. All entrance and exit records through the portals will be documented.
Multiple portals can be installed and used to help control access at the front of the exhibition hall.
Individual portals can be set up in each room to control the access to specific seminars and symposium sessions. Simple encoders can be used to add privileges to the RFID Badge anytime.
RFID portals can be placed in different halls within the exhibition area to provide demographic interests based on the location of the specific segments of products being shown.
Exhibitors can purchase multiple privileges to be encoded on their own RFID Badge and bring their honored guests into special events. Such privileges can be transferred and encoded on their guests' RFID Badge.
Any other automatic and non-intrusive identification and functions that show and event organizers wish to manage can be accommodated with these smart portals.
The 3rd Generation and Improved AVANTE TABLET LRS™ LT3800
The scanner reads the 2nd generation RFID ZONER™ badges 100% every time. The scanner unit is equipped with battery backup for up to 8 hours and stores up to 4,000 scans. Scanners are portable and can be carried and used to scan your visitor's badges throughout your booth area. It is a great helping hand for large and bustling shows.
The TABLET handheld scanner unit can download and print your leads via wireless communication. A default visitor profiler is loaded onto an Exhibitor's LRS™s.
LRS™ – How It Works?
How does RFID Lead Retrieval System Work?
All attendees are given a 2nd generation ZONER badge with short-range contactless smart card and a long-range active RFID tag that contains detailed and specific information of the attendees. There is enough memory on both to also include their specific interests or other pertinent information.
All exhibitors may rent one or more RFID Lead Retrieval System leads gathering and retrieval system. These rental units may be rented in advance or on-site. While all exhibitors are guaranteed one basic RFID Lead Retrieval System per unit of trade show space, optional upgrades are available on site on a first come first serve basis.
When attendees are interested in the products-services of a particular exhibitor, they can simply bring their RFID Lead Retrieval System smart card badge within a few inches of the scanner unit, a graphic display will greet them personally followed by a "products-services" Q&A pertinent to the exhibitors.
The attendees may interact with the RFID Lead Retrieval System unit directly or through the staff of the exhibitor. After the Q&A is over, the information will be immediately printed. (The Q&A can be terminated anytime at the discretion of the user or when a new entry is made for a second attendee.)
When "custom visitor qualification Q&A" is finished or terminated, a printout will provide an immediate hard copy for actions or additional remarks.
At the end of a trade show, all RFID Lead Retrieval Systems should be returned within a specified time (typically two hours after the show closes). All of the sales leads will be stored in the flash memory module and kept by the exhibitors. The same sales leads are also stored in the non-volatile memory module within the RFID Lead Retrieval System systems. Upon request, this back-up file may be retrieved in case of any accidental information losses.
HOW DOES RFID Badge, SMART PORTALS, AND LRS™ SYSTEM WORK?
Attendees
Exhibitors
Register online before the event or show organizer website.
Book LRS™ units online before the show. Enter your customized lead profiler.
RFID Badge ISSUING

Pre-registered attendees enter their names and are issued a RFID Badge when they arrive. Onsite registration of attendees and immediate issuing of their RFID Badge after entering all necessary information (may include payment of funds). WLAN with multiple fast badge printers are used to encode and print RFID Badges™ in real-time. (Pre-printing and issuing is also available)

LRS™ SCANNER ISSUING

Exhibitors pick up their scanner units of LRS™ that they have booked online with their customized lead profiler already pre-loaded. Default attendee profiler is loaded on all others. Exhibitors can also modify their profiler on their own easily. AVANTE staff will be available for any questions.

ATTENDEES VISIT EXHIBITORS

RFID smart portals help to secure and control access to exhibition halls during off-hours.LRS™ scanners automatically capture visitor data on RFID Badges™ easily every time in proximity, without line of sight. Customized profiler on the PDA allows interactive qualification of all sales leads.Exhibitors can detach the scanner and scan visitors elsewhere in the exhibition hall. Data can be downloaded and printed out later. Exhibitors follow up with printed and electronic sales leads. Attendees also receive URL links to the exhibitors they visited.

ATTENDEES PARTICIPATE IN SEMINARS, SYMPOSIUMS & SPECIAL EVENTS

RFID smart portals help to control access and provide records of events. Handheld encoders can add privileges to RFID Badges as needed. Special demographic interests of visitors can be deduced from both the exhibitor data and exhibition hall segmented entrances with smart portals.
Flow Diagram of the entire RFID Lead Retrieval System (LRS™) and RFID Access Portals System