Attendance Tracking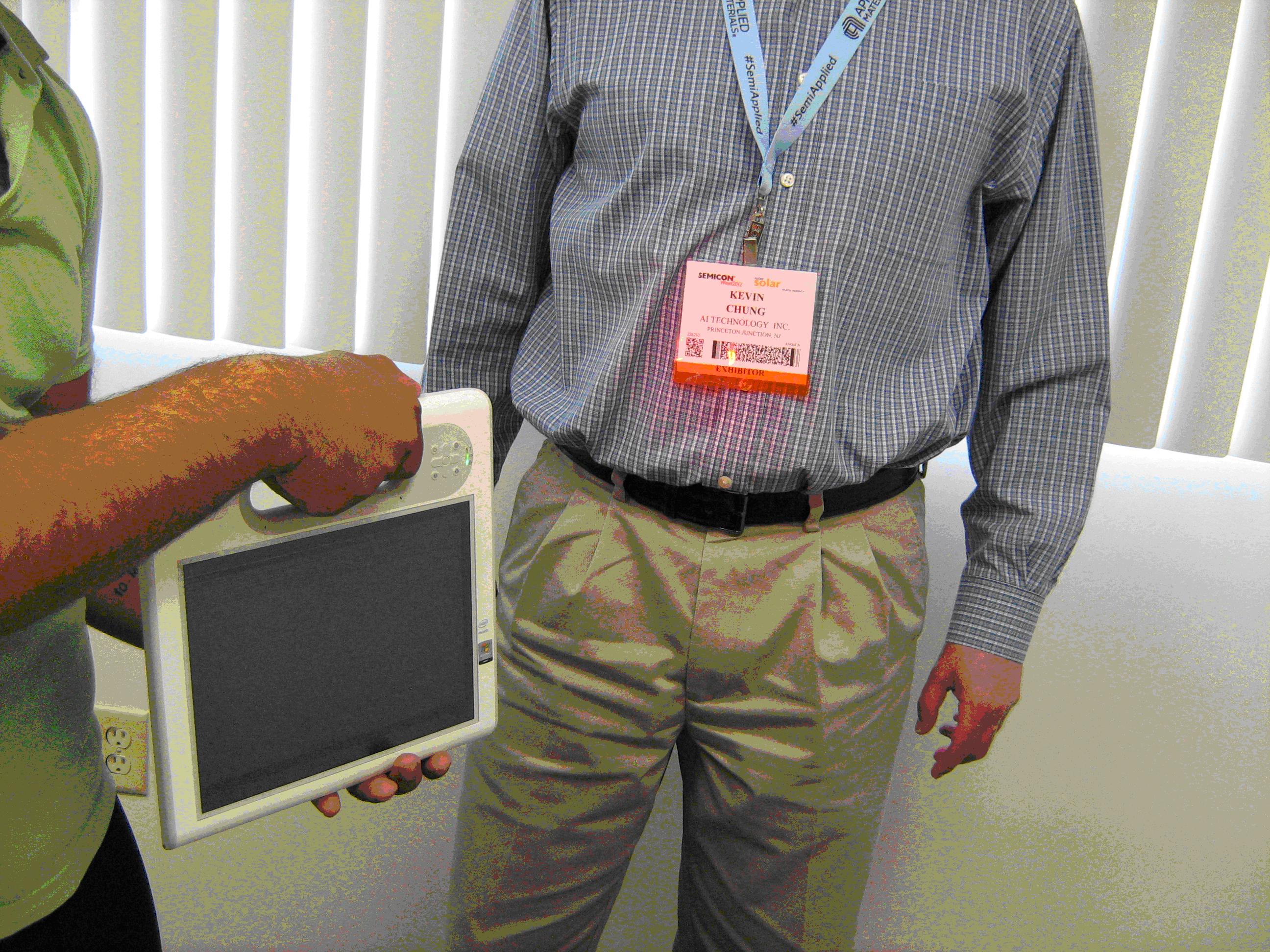 AVANTE uses the state-of-the-arts Tablet Lead Retrieval System for 2-D datamatrix show attendee badge data capturing. The fully functional "Tablet Lead Retrieval System" is programmed for:
Badge data capturing using 2-D barcode and/or RFID (HF chip based) for sales lead retrieval

Mobile handsfree scanning operation

Digital handwriting notes on specific interests of sales leads

Wireless Bluetooth printer for lead printing

Optional cellular and/or WiFi Internet access
The advantages of the combined use of active RFID ZONER™ badge and passive RFID includes:
Close to 100% read rate over an adjustable zone from 10 ft and beyond.
Besides the ability to provide non-obtrusive and non-intrusive monitoring of session attendance, the system is now capable of monitoring exhibition hall isle traffic to help the show organizer assess the layout for future shows.
Optional mutual alerts to bring the buyers and the exhibitors together when the attendee is within 10 ft of the exhibitor booth.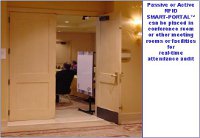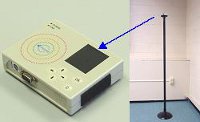 Trade-shows and events that have seminars and other special sessions can benefit from our RFID badge and reader by encoding session privileges on the badge without the need to issue special tickets. Our RFID badges have READ/WRITE capabilities, so updating a badge after a participant purchases a pass to an event can be done in seconds.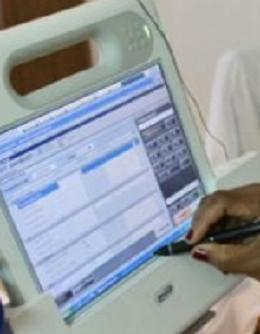 AVANTE uses a special Tablet Lead Retrieval System that also allows the sales staff managing the show to write digital notes on the sales lead being generated in real-time. This handwritten digital note can be printed and reviewed as a standard pdf file at anytime.
AVANTE also uses this special Tablet Lead Retrieval System to enable customized actions selections with on screen touch capabilities.
ATTENDEE BADGES ARE NOT JUST FOR LEAD RETRIEVAL APPLICATION ANYMORE
While the same card and badge with 2-D barcode can still function just the same for bearing the demographic data of the attendees and visitors, additional functions can now be imparted on the same badge embedded with long-range read distance UHF RFID chip-antenna. With the dramatic improvements with anti-collision and dense-reader protocols developed over the last few years for the EPC applications, the read distance with long-range reader-antenna can reach as far as 15-30 ft. Previously, when used as an attendee badge worn by a human body, the read distance generally decreased substantially but can now be engineered to provide adequate read range with minimal orientation dependence for an effective portal width of 10-ft and wider with multiple portals.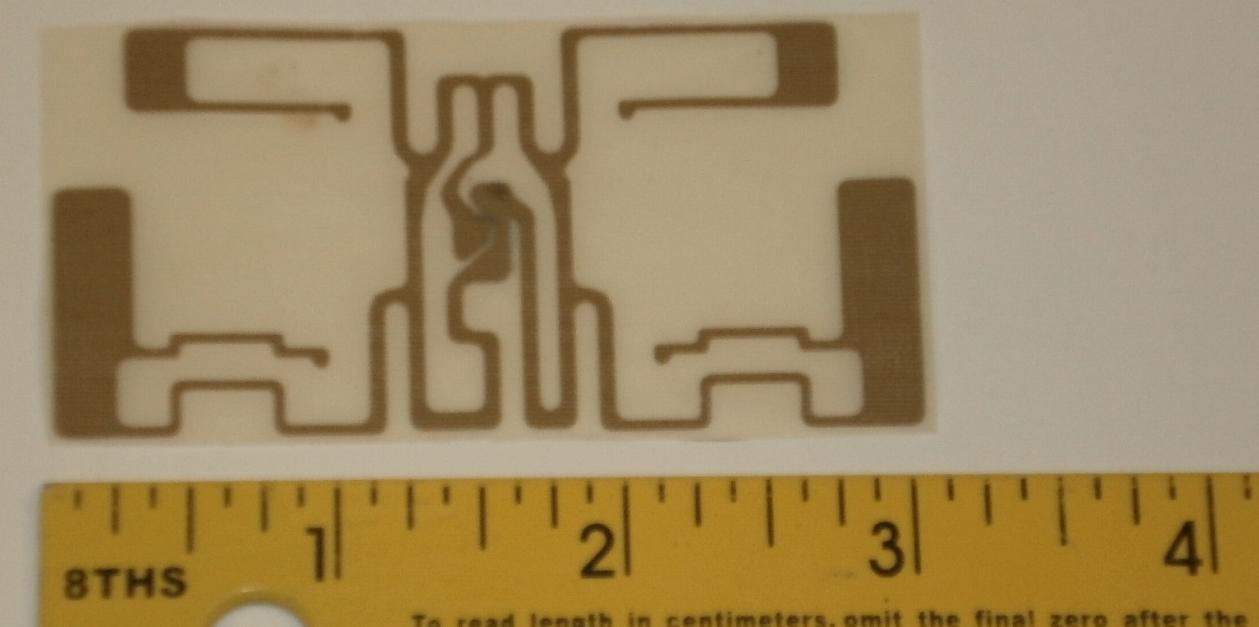 When longer read range and dramatically enhanced visitor security is needed, the active RFID solution of ZONER-RELAYER badge reader may be used in conjunction with the 2-D barcode or passive HF card-badge. Mutual interests alerts are one of the few benefits that are made feasible with AVANTE patented RFID solution for the exhibitors. The AVANTE LRS-reader signals an attendee with a product interest match is nearby (not name or badge ID). The second generation of AVANTE tradeshow and event management with RFID also combines the benefits of both passive RFID for lead retrieval application and active RFID badge for attendance audit and management.

The following diagram is an illustration of the use of the ZONER™ combo badge in attendance reporting of hall and isles traffic, break-out sessions attendance, and CEU or other educational credits training records.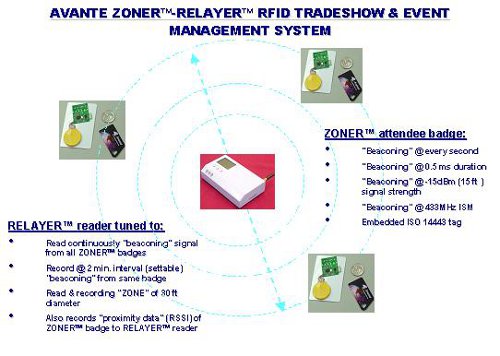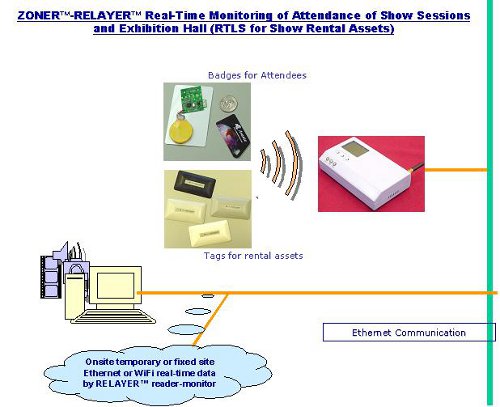 The AVANTE RFID Portals offer automatic, non-obtrusive and non-intrusive attendance monitoring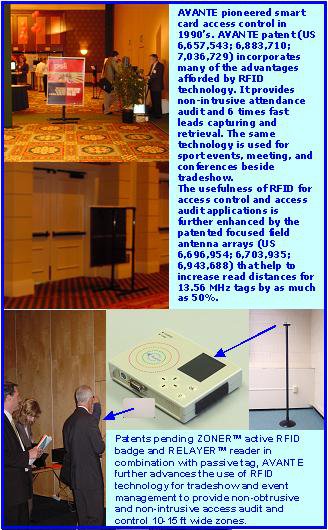 Monitoring tradeshow and event attendance using RFID badge and reader is a patented application of AVANTE. Each attendee badge contains an active RFID ZONER™ chip that beacons or responds to a signal from a RELAYER™ portal reader within a typical 10 ft range. A passive RFID chip embedded along side provides the traditional lead retrieval data application in this combo badge.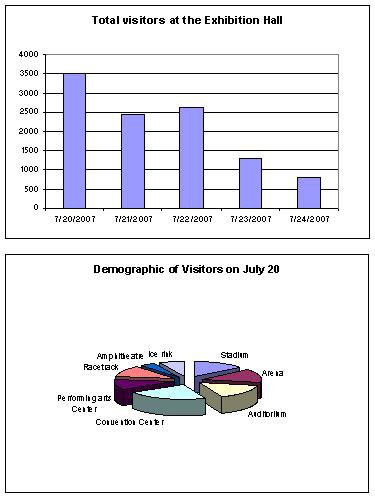 Much information derived from the captured data on attendance records may be useful for the organizer to plan and improve the execution of their future tradeshows and events.