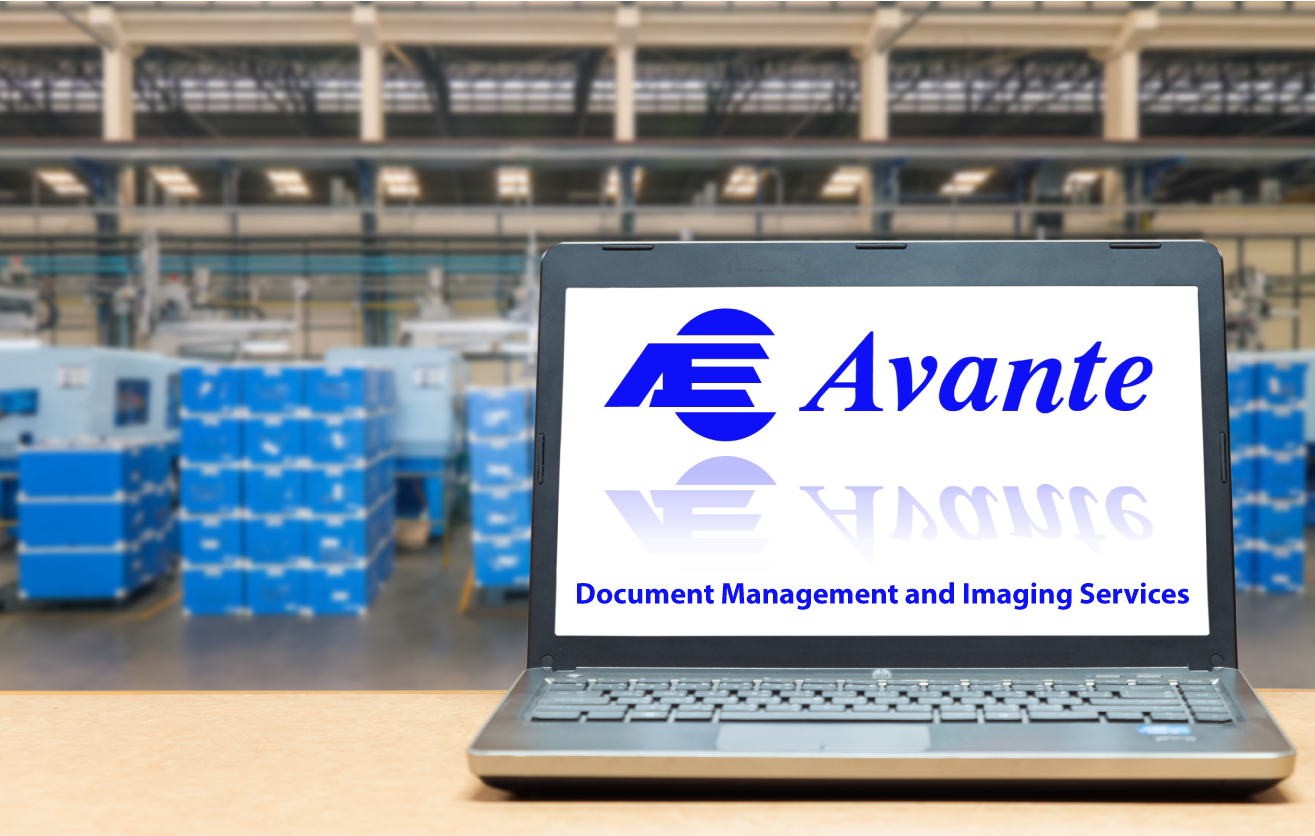 Low Cost Document Management
Document Scanning & Document Imaging (Onsite or Offsite)

Indexing
OCR Conversion Services
Document and File Storage


Professional Document Destruction
AVANTE provides extremely low-cost document management services to customers in the US.  We convert paper documents into digital images with custom indexing, optional OCR and/or transcribe into text files, and providing web-based accesses to the electronic data.  Basic indexing includes fields for Name, Date, Subject, Customer Number, etc.  Custom detailed indexing is provided to your specifications. Printed and typed documents convert via (OCR) whereas handwritten notes may be transcribed with assistance of intelligent character recognition (ICR) if possible.
Company Owned Air-Conditioned Facilities
Over 300 high-speed scanners are used to process and convert the documents into digital images. Media types include:
paper documents
forms
cards
large engineering schematics
microfilm
other analog media
Customers are provided with CD, DVD and tape in addition to FTP or web service access to our secured data center.
On-Site Scanning Services
AVANTE provides on-site document imaging and document services at your facility to provide you the control over the more sensitive documents and files with the same quality. We provide litigation support services in NY, NJ, PA, CT, MA, MD, DC, VA, DE directly out of our Princeton, NJ office.  Our onsite self-managed solution provides the highest flexibility for medical HIPPA and Sarbanes-Oxley compliance.
Document and File Storage Services
AVANTE uses its patented, real-time GPS/GPRS/RFID transportation solution to ensure end-to-end tracking and protection of your important documents from your facilities to our secure facilities. All boxed files are tagged with RFID/barcode for easy monitoring and retrieval. Climate-controlled and clean room digital media storage services are also available.
Professional Document Destruction
AVANTE provides services to supervise destruction of any records and documents that you no longer need to be preserved. Certificate of Destruction will be issued to confirm the complete professional destruction.
AVANTE provides 100% Secure online document management with at least 99.9% uptime – GUARANTEED.